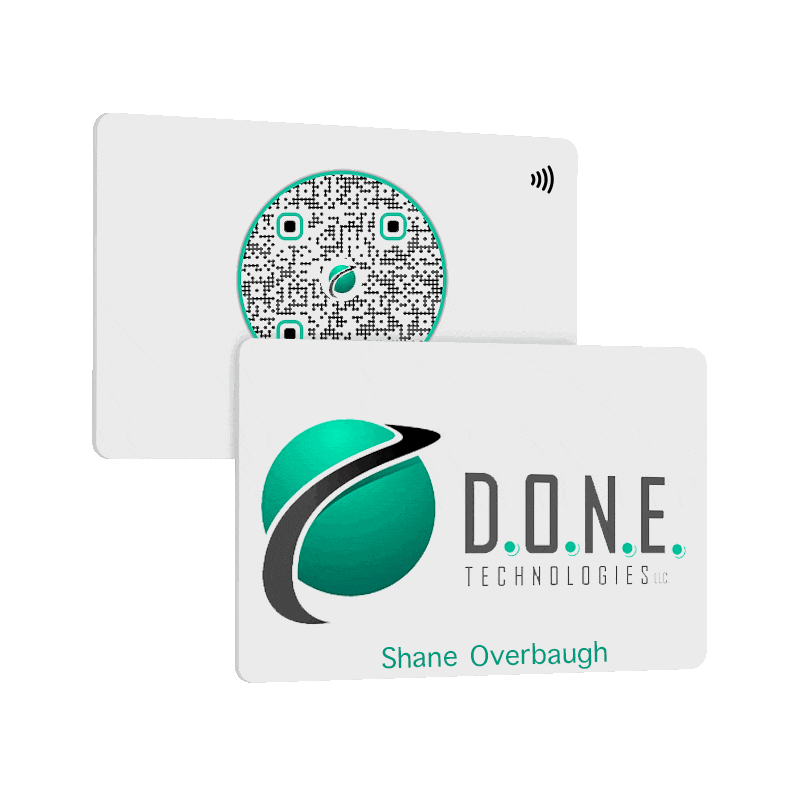 The last card you'll ever need to purchase! This PVC plastic business card does more than meets the eye. Using NFC wireless technology, you're able to tap this device to any NFC enabled phone and share whichever link you program your card.
The cards are 87mm by 57mm (rounded corners) made on PVC and have a clear protective overlay covering the entire card to protect the card's design from "Rub-offs" or scratches.
After purchase, you must upload or email us your logo/design.