Virtual Business Cards would love to work with you.
We offer custom pricing for higher quantity offers, along with discounts for the initial set up of your cards. We will create a template for your organization and give you unlimited revisions until it is perfect for you. There is no limit on what can be on your company card, so we encourage you to be creative. Our team of graphic designers will work with you first hand. Company orders also come with branded QR codes. 
If you are interested, please fill out the brief form below and we will send you a quote!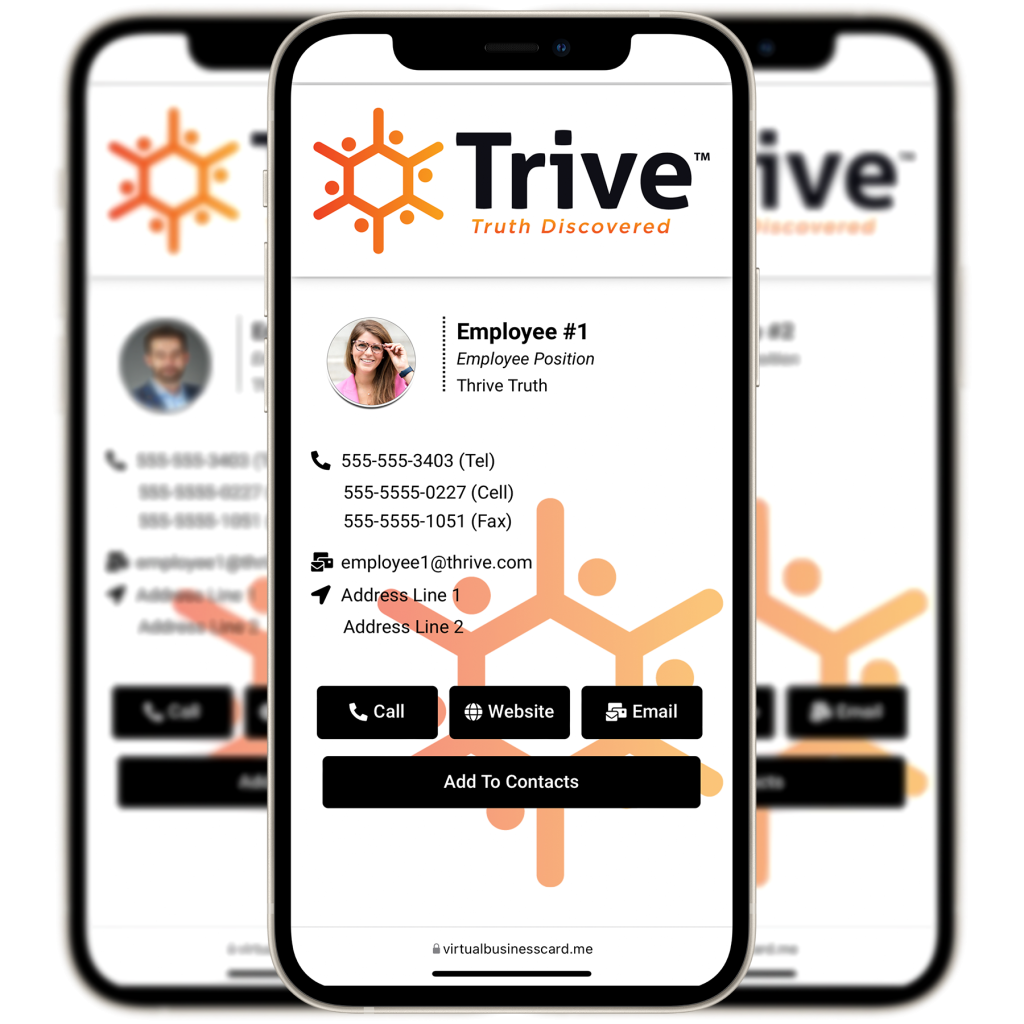 We will create a unique template for your company based upon the information that is given to us. You can design a sample, or leave it to our graphics design team. You will get unlimited revisions until you are completely satisfied with the template. The template includes custom buttons, pictures, information, and styles.
We can link virtually anything on your company business card. Some examples include a calendly.com link so clients can book appointments directly from your card, links to your weekly brochure or new products coming out, member sign up and free trial pages, and many more. 
Keep Your Brand Consistent
All of your employees will have matching cards, as if you were purchasing paper business cards. This style can match your companies website to keep the feel of your virtual business cards sleek, and professional.
Custom Email Signature Button
You can attach your business card directly to your email signature. You can do this with a hyperlink, or we can create a button for you that is consistent with your brand. 
We will create your share cards using custom branded QR codes, we will also include .png files of these codes which you can advertise anywhere
Depending on the number of employees we can offer discounted rates on cards and accessories. Please fill out this information with the form and we will send you a quote. 
Keep A physical business card on you. This tap to load business card is a PVC business card not intended for distribution. Instead pull it out and transfer your virtual business card with one tap of a phone.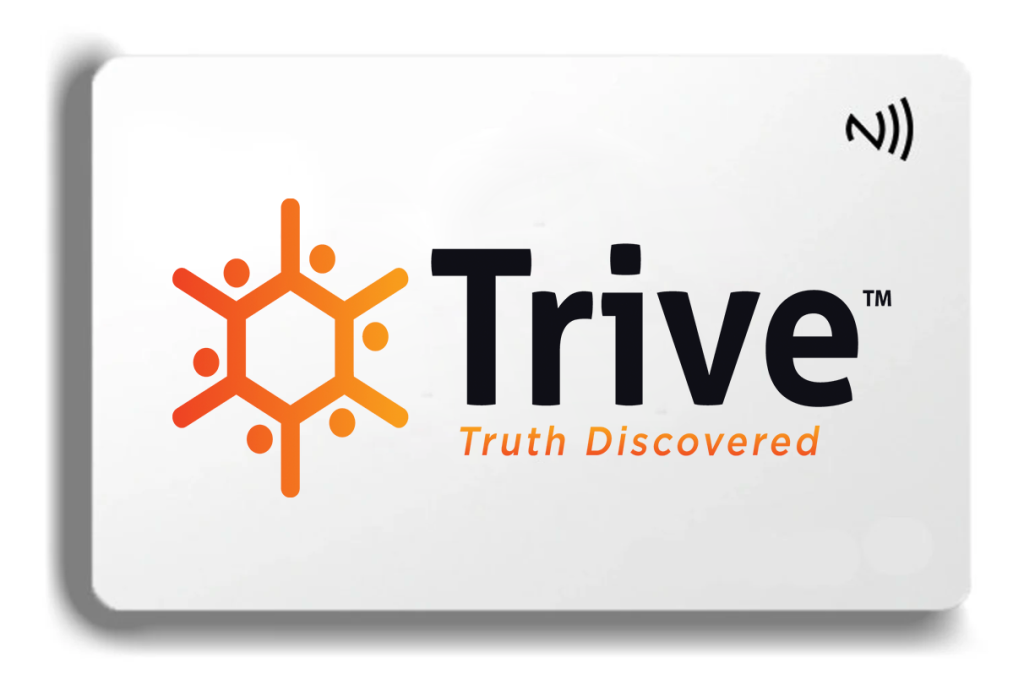 Place these stickers anywhere you want them. They come flat or elevated, when the sticker is tapped your business card will be automatically loaded onto the phone.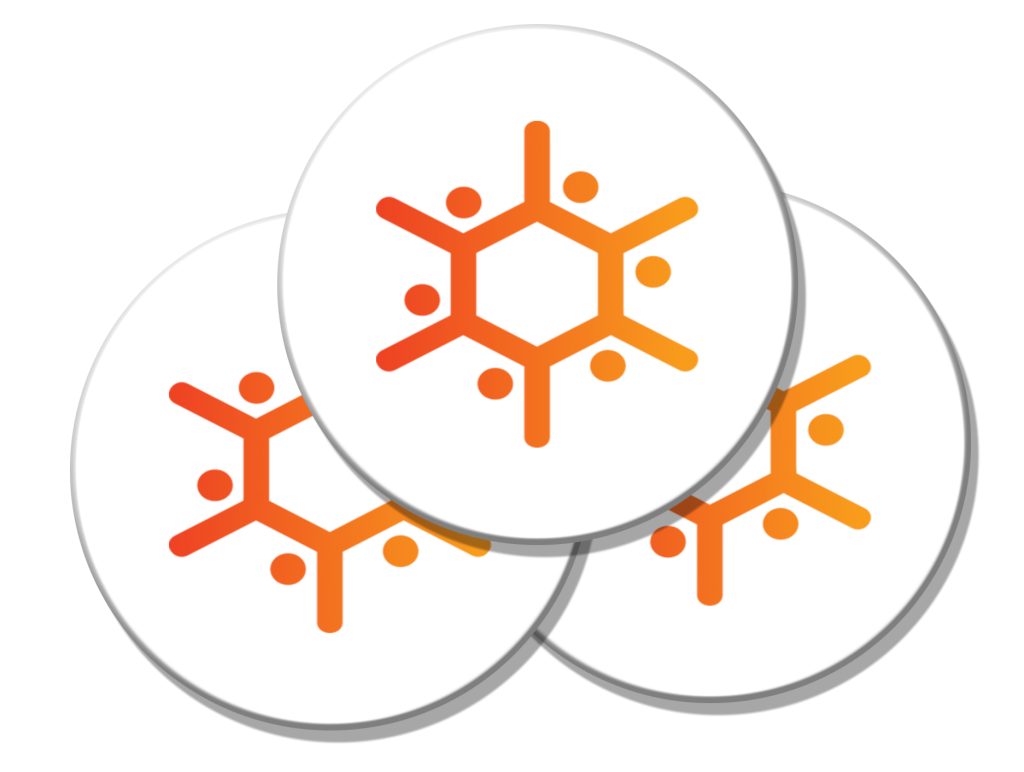 One of our personal favorites is our tap flyer stands, if you are a brick & mortar business this is great for distribution of your business card. Place these on your desk, or reception desk to allow people to tap and grab your card on their way out.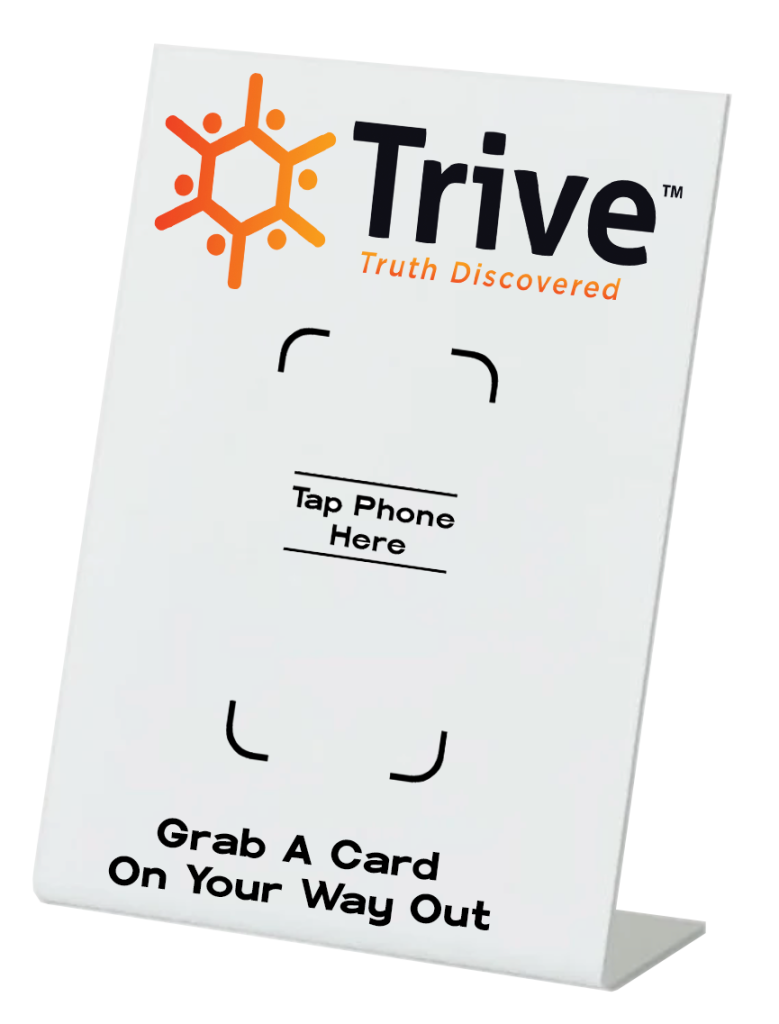 Wear your business card with style. Anytime, anywhere tap the bracelet and distribute your card.