THE ALL-IN-ONE BUSINESS CARD
Share With A Tap

Generate Leads

Team Management

View Analytics

Sign Up Today
A new way to network.We provide a lightweight virtual business card without the hassle of a paper card. Share your information in seconds with a new, professional design. Read below to find out more!
Share With A Tap

Generate Leads

Team Management

View Analytics

Sign Up Today
WHAT IS A VIRTUAL BUSINESS CARD?
The future of transferring information.
With VBC you can share your information in seconds face-to-face or around the globe. We provide an instantaneous transfer of your data from one device to another, which then can be interacted with to save your contact, send emails, or call you directly from your card.
OUR POWERFUL NETWORKING FEATURES
Select Tabs Below To See All Features
Capture leads directly from your virtual business card and get notified whenever you receive a new lead. Leads can be sent directly to your CRM!
Allow users to download your contact when they send you their information.
Send new leads directly to your CRM to add customers to your drip campaign.
New AI powered business card scanner coming soon!
View analytics about who is viewing your card, the most popular times, click performance, and more.
View how many new views your card is getting along with repeat views.
View how many people click the interactive information on your card.
View where your traffic is coming from by breaking down your views by city.
Update your card anytime, anywhere. All changes you make will be updated in real time and will show next time you use your card.
Edit all of the information on your card. There is no limitations on what you can edit.
Update the colors and design of your card to match your brand.
Update how your card looks when it is shared via text or social media.
SEE HOW OUR CUSTOMERS ARE USING THIER CARDS
Add Contacts With A Click
Click "Add To Contacts" and a contact card you created will be automatically loaded onto the phone.
Create Beautiful QR Codes To Display Everywhere
Integrated Lead Generation For A Mutual Exchange Of Information
Keep Your Colors And Brand Consistent Across All Cards
You can now add your card to your apple wallet. Available on free and professional plans. Access your card quickly from anywhere at anytime.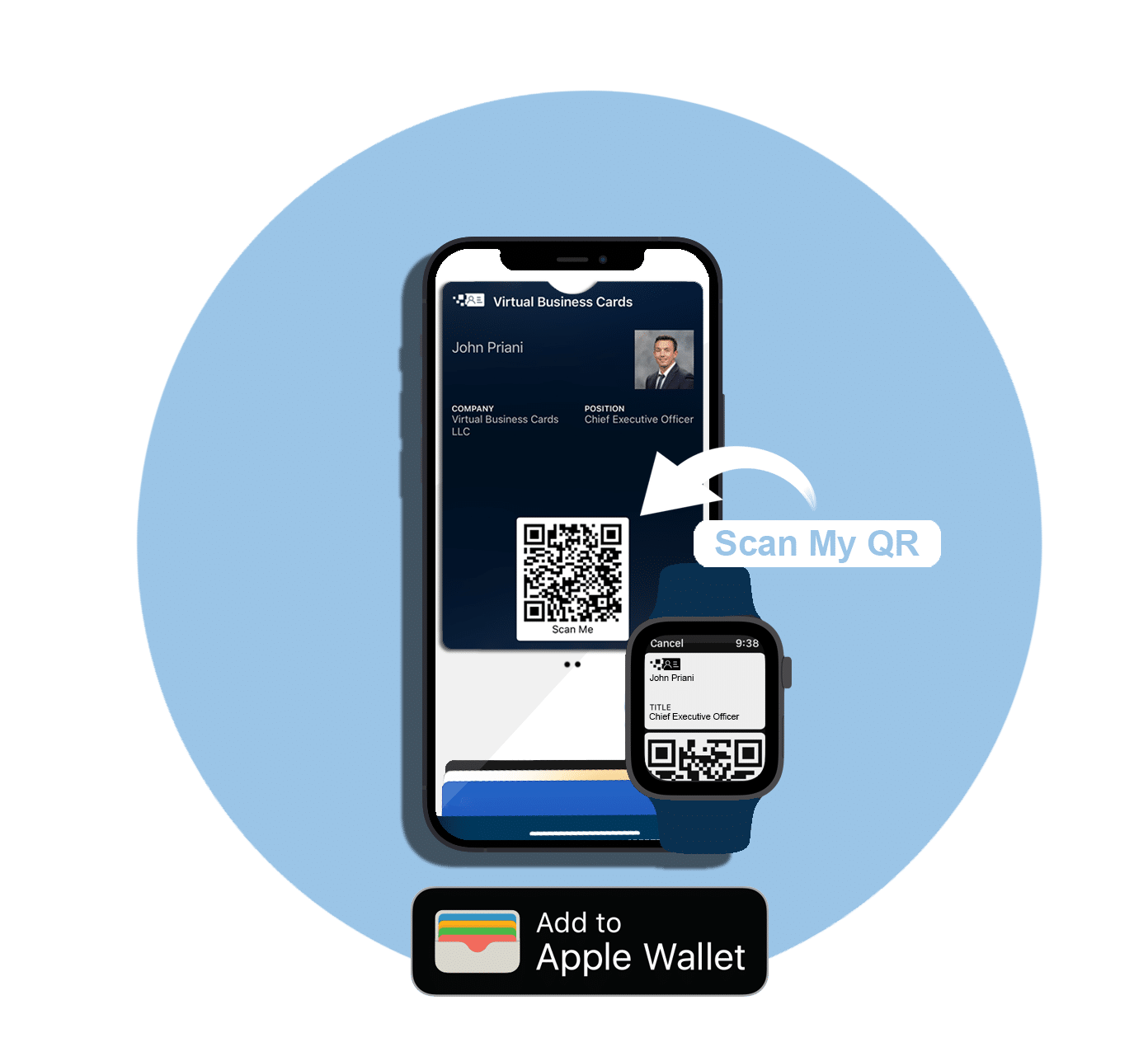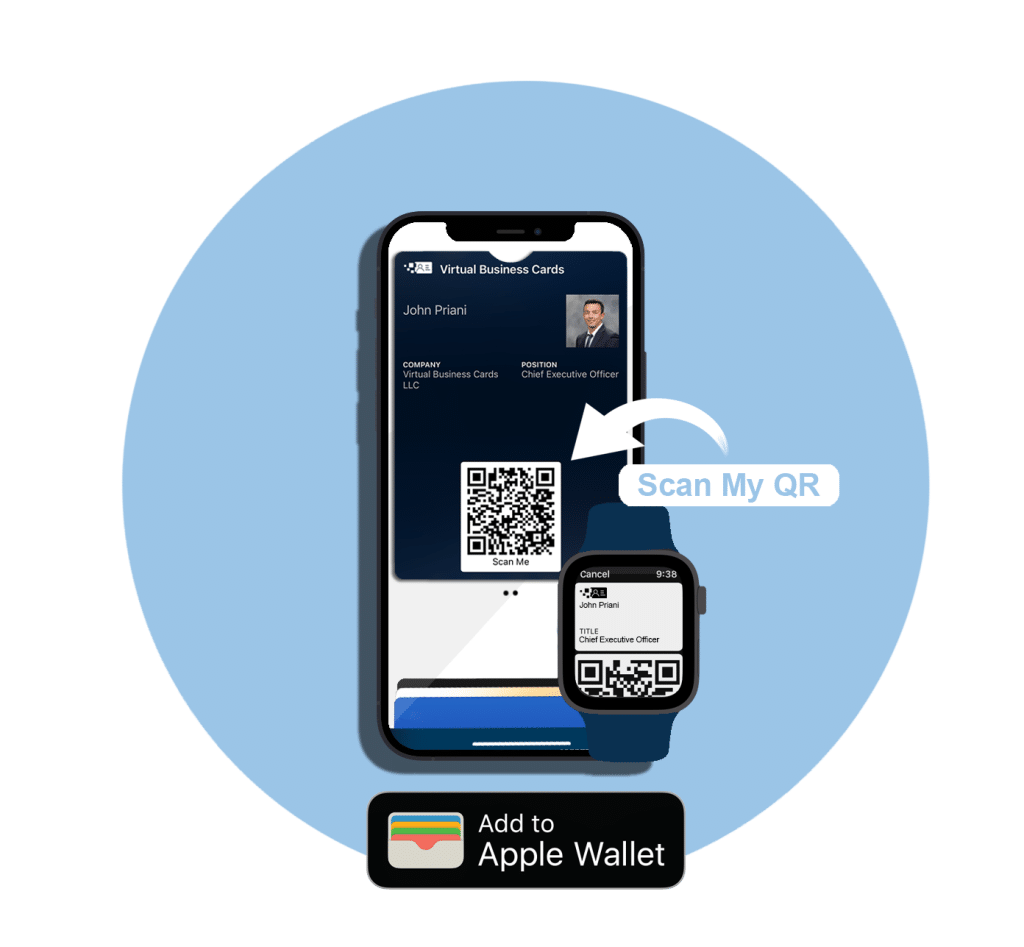 Tap phone to VBC Card
Open the notification
Open the camera
Point camera at the QR code
Open the notification
Tap "Share Via Text" on your scanner card 
Open the text message
We will send you an email with a button to your card
Copy & Paste button in email signature
Click button to open the card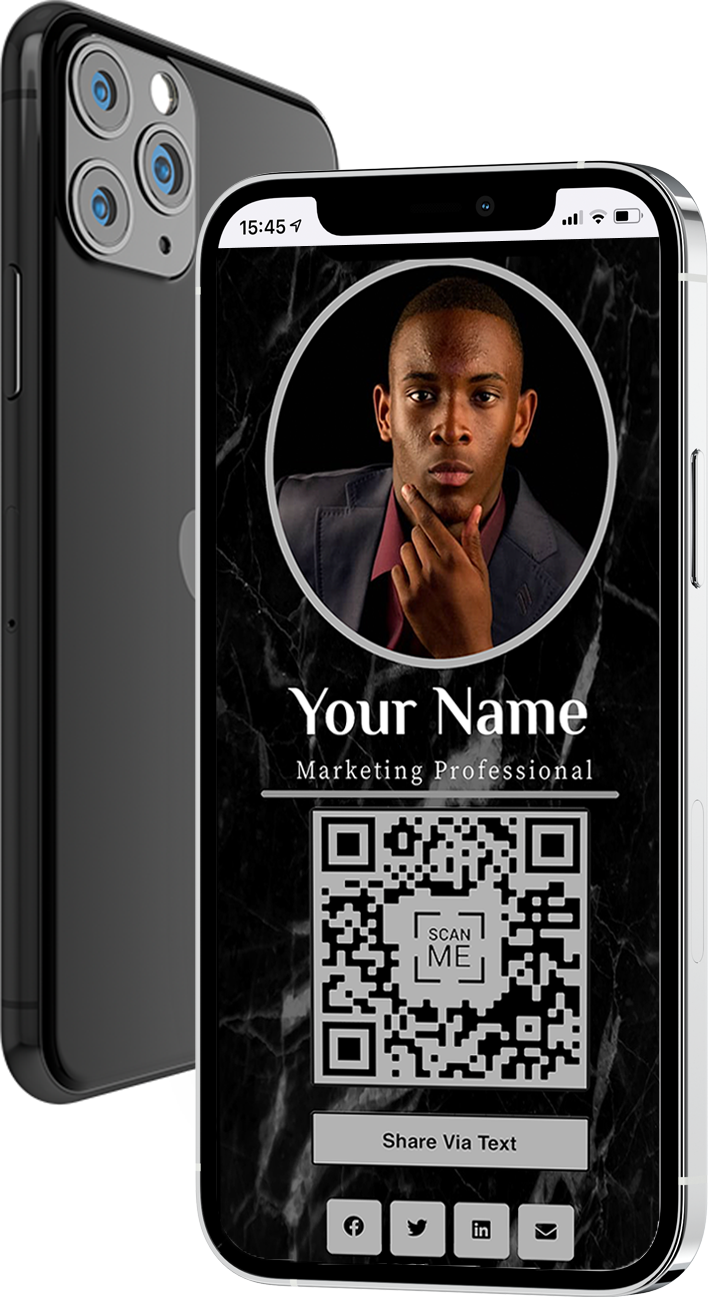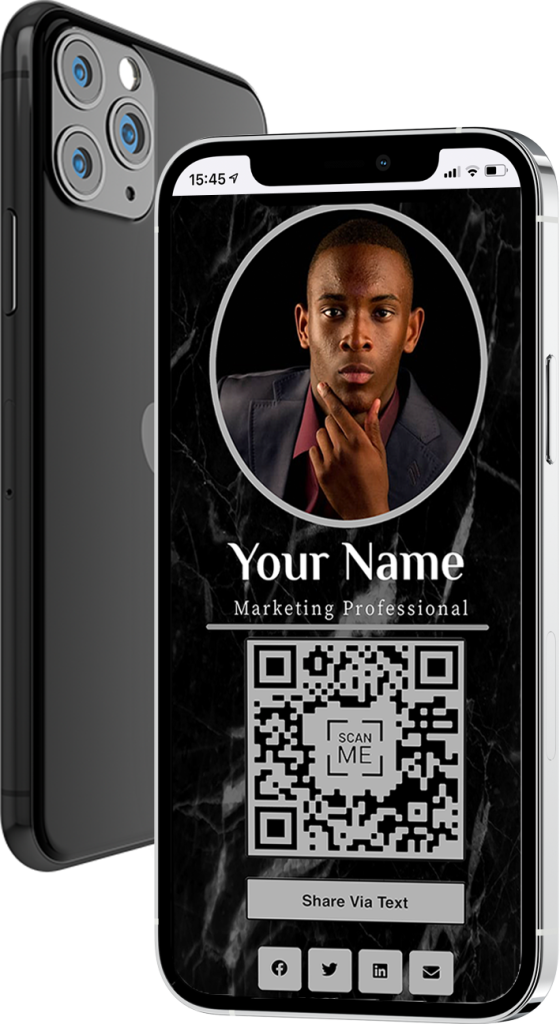 Click here to send yourself a card via email or text
Create your card in 1 minute or less..
Create an account and select a plan. 
Fill out all of the information you want on your card. Your card will be automatically generated. 
Thats it! You are ready to start sharing your card with the world.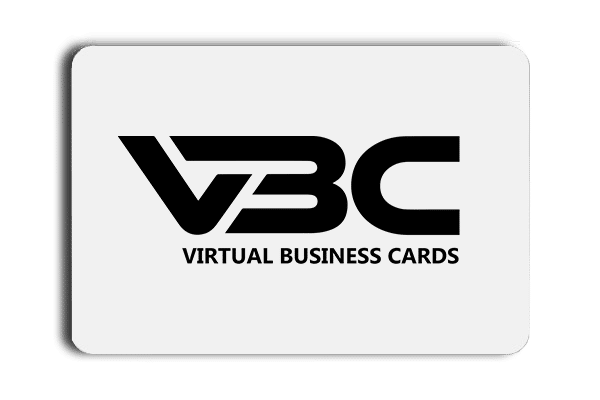 Virtual Business Cards For Your Entire Company
Design a custom card for your company and have your employees match in style. We offer premium business features and a company dashboard where you can add, remove, and manage employees. We also offer custom pricing for organizations based on the size.